Image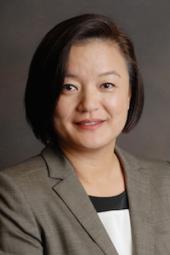 Hae Mi Choe, PharmD
Executive Director
Dr. Hae Mi Choe is the Executive Director of MICMT. She collaborates with payers and physician organization leadership to establish strategic direction and implementation plan for provider-delivered care management and team-based care model across the state. In addition to this role, Dr. Choe serves as the Chief Quality & Clinical Innovations Officer and Associate Dean at the University of Michigan Medical Group and University of Michigan College of Pharmacy, respectively.
Dr. Choe earned her PharmD from University of California, San Francisco, and completed her pharmacy practice residency with Kaiser Permanente. She is recognized as a national leader for developing innovative clinical programs for clinical pharmacists to improve patient care and outcomes. She has focused her research efforts on improving chronic disease management and care delivery models.
Image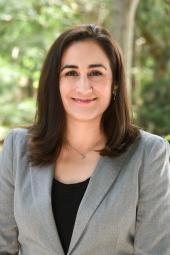 Alicia Majcher
Director of Operations
Alicia Majcher is the Operations Director at the Michigan Institute for Care Management and Transformation (MICMT), and the Administrative Director of Care Management at the University of Michigan Medical Group (UMMG). At MICMT, Alicia works with payer and Physician Organization (PO) stakeholders to develop and expand care management strategies, communicate best practices, align efforts along a common set of outcomes metrics, and conduct meaningful program evaluation. Alicia's spends most of her free time with her kids and family.
Image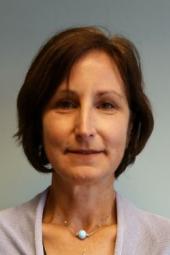 Marie Beisel, MSN, RN, CCM
Clinical Program Development Lead
Marie Beisel is the Clinical Program Development Lead for the Michigan Institute for Care Management and Transformation.  Marie has a Master's degree in Nursing and extensive leadership experience with statewide care management and quality improvement initiatives in Michigan.  Marie is a board certified Case Manager, Commission for Case Manager Certification.  At MICMT, Marie supports Physician Organizations and training institutions in care management delivery and expansion of care management strategies. 
Image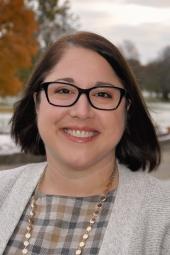 Toni Coe, PharmD, PhD
Evaluation Lead
Antoinette (Toni) B. Coe, PharmD, PhD is an Assistant Professor in the Department of Clinical Pharmacy at the University of Michigan College of Pharmacy. She obtained her PharmD and completed a Community Care Pharmacy Practice Residency at Virginia Commonwealth University (VCU) School of Pharmacy in Richmond, Virginia. She then earned her PhD in Pharmaceutical Sciences from VCU. Dr. Coe is a health services researcher devoted to improving medication-related outcomes and ensuring safe and effective medication use in vulnerable populations, particularly in older adults. Her research focuses on improving medication use through pharmacist-provided comprehensive medication reviews, preventing medication-related problems during care transitions, and examining the impact of pharmacists' care on health outcomes. She is also interested in quantifying and understanding the effect of interprofessional collaborative care and education on patient, healthcare professional, and student outcomes and designing interventions that address health disparities to improve health and medication use. Outside of work, she enjoys going on hikes with her husband Tommy and their Labrador retriever Hollie, trying new restaurants, and going to sporting events and concerts.
Image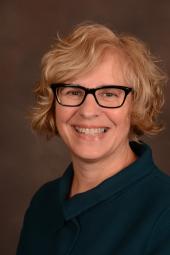 Karen Farris, PhD
Evaluation Co-Lead
Dr. Farris is the Charles R. Walgreen III Professor of Pharmacy Administration at the University of Michigan College of Pharmacy. She is Chair of the Department of Clinical Pharmacy and serves as Director of the Clinical Pharmacy Translational Sciences Graduate and Fellowship Program.
She completed her PhD at the University of Michigan with theoretical training in social psychology and health behavior and has been a pharmacy services researcher for over 25 years. Her research and teaching focuses on how individuals manage their medications and the roles of pharmacists in influencing medication use, including medication adherence and symptom assessment. Her most recent work is with the Michigan Oncology Quality Consortium (MOQC), where we have been able to study the symptom experience and medication adherence with oral anti-cancer medications and we have tested and published components of a standard model of care for oncology practices subsequent evaluation. Dr. Farris was named Fellow of the American Pharmacists Association in 2006, Outstanding Graduate Student Mentor Award in Biological and Life Sciences at the University of Iowa in 2007, and Distinguished Clinical and Translational Research Mentor in 2016 at the University of Michigan. She has over 120 peer-reviewed publications and has given numerous invited talks at local, state, national and international venues. She has obtained over $7 million in PI/co-PI grants and over $8 million as co-investigator on other grants, all involving pharmacists and their impact on health and health outcomes or medication adherence.
Image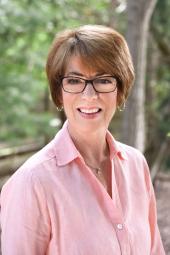 Julie Geyer
Senior Project Manager
Julie Geyer is the Senior Project Manager at the Michigan Institute for Care Management and Transformation (MICMT). Julie is managing MPTCQ, a state wide pharmacy initiative as well as working on special projects, such as leading the development of a new website, program database, etc. Julie is also the MHealthy Champion for MICMT. In her spare time Julie enjoys practicing yoga, hosting game night with family and friends and restoring and remodeling a mid-century modern home in Ann Arbor.
Image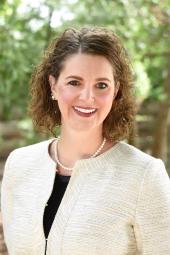 Nicole Rockey, PharmD, BCACP
PharmD Lead
Nicole Rockey has been working as a clinical pharmacist at Michigan Medicine since 2015. She sees patients at the Ypsilanti Health Center for diabetes and hypertension management and for comprehensive medication reviews. In 2016, Nicole joined the Michigan Pharmacists Transforming Care and Quality (MPTCQ) coordinating center as a process improvement pharmacist where she has been mentoring pharmacists in establishing ambulatory care clinical pharmacy services for physician organizations across the state. As MPTCQ ends in 2019, Nicole will continue to support and train pharmacist care managers in offering disease management and comprehensive medication review services to patients throughout the state in her role with MICMT. Nicole will provide clinical training as well as administrative support to new pharmacists and those trying to grow their practices. In her spare time, Nicole enjoys traveling and spending time with her family.
Image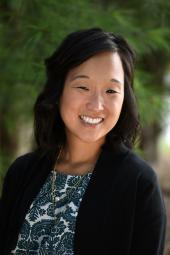 Linny West, MSW
Project Manager
Linny West is a Project Manager with the Michigan Institute for Care Management and Transformation. Linny provides on-going program support in varying capacities including website maintenance, coordination among Physician Organizations, and managing BCBSM deliverables. Linny has a Master's degree in Social Work, with an extensive background working in Community Mental Health, in both clinical and evaluation roles. In her free time, Linny enjoys staying active, spending time with family, photography, and traveling.
Image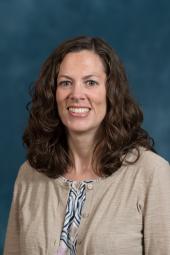 Julie Wietzke, MHSA, MLS
Project Lead Manager
Julie Wietzke is the Project Lead Manager at the Michigan Institute for Care Management and Transformation (MICMT).  In this role, Julie oversees the team of project managers, project management processes and project portfolio management efforts of MICMT.  She has a Master of Health Services Administration degree and a Master of Library Science degree, specializing in health sciences information.  Julie has over 20 years of experience working in healthcare in quality improvement, clinical research, and operations.  She has worked with hospitals and physician organizations across the state of Michigan on initiatives aimed at improving the quality of care.  In her free time, Julie enjoys spending time with family and friends, going for walks, camping, and traveling to U.S. National Parks.
Image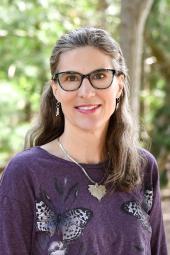 Julie Wolf
Administrative Assistant
Julie provides administrative support to MICMT team members by coordinating some aspects of the preparation of training groups, maintaining the project access database as well as expense reports. In her spare time, she enjoys walking, biking, kayaking, reading, and spending time with her family.
Image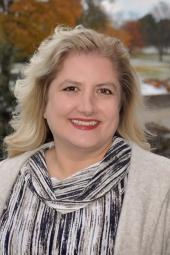 Katie Young
Data Analyst
Katherine (Katie) Young is a Computer Research Specialist at the Michigan Institute for Care Management and Transformation (MICMT).  Katie has a wide knowledge of database development, data collection and data mining methodologies, principles and techniques. Katie is part of MICMT's program evaluation team that is responsible for the design and implementation of data infrastructures MICMT uses for reporting information to high level management as well as Physician Organizations, Practices and Care Managers.